Viper 
Xtreme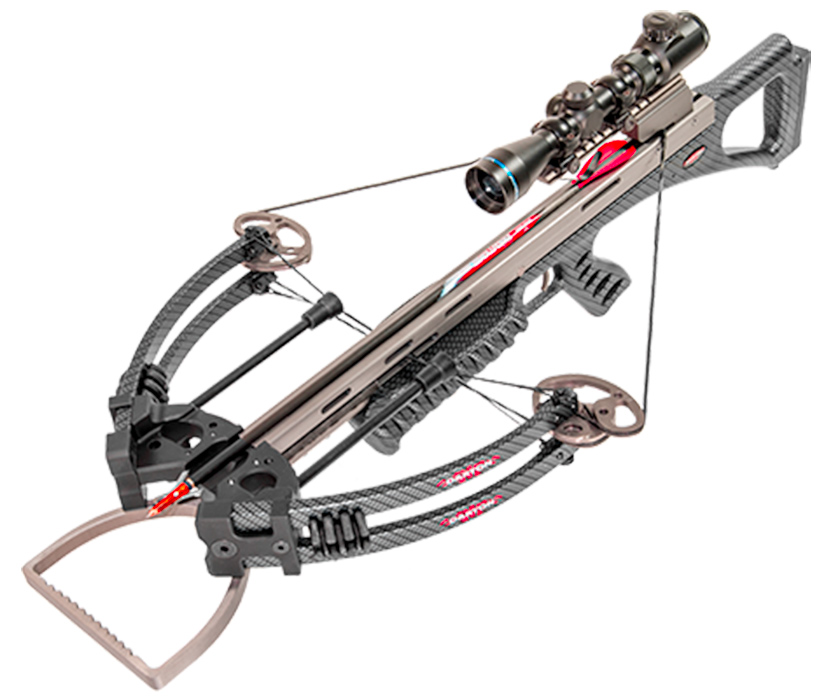 Xtreme performance!
Xtreme performance is what you get from this compact and well balanced crossbow. Enjoy Smooth, Quiet, Shock Resistant and Extremely Accurate shooting.  This crossbow takes the target ranges and hunting adventures to a new Xtreme!
• Darton Trackless Barrel Design. Less friction on arrow = increased speed.
• New design Anti Dry Fire Safety.
• Rifle style safety mounted on the barrel for left- or right-handed shooters. "Helps to hold on the shot without having to move
• Improved Trigger Design, pull set at 3 pounds with less trigger travel
• Positive limb alignment system for greater accuracy
• Patented string catch, designed for better release of the bowstring and a more accurate shot.
• Equipped with an integrated riser/string suppressor system and Patented Barrel Dampener to help reduce noise and vibration. A new standard in low noise and shock.
• Sims LimbSaver® Technology
• Bowstring 36 1/16", Power Cables 18 9/16"