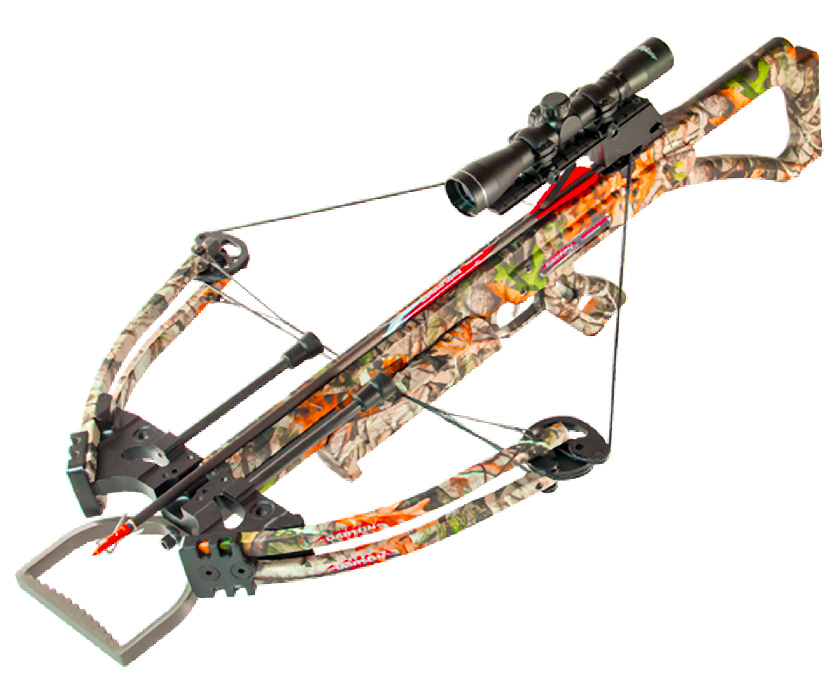 The Scorpion  Darton Crossbow
The Scorpion was added to the Darton Crossbow line for its compact design and lightweight. This compact frame with its trigger forward design and killer speed has raised the bar in crossbow evolution. Proven performance, feel and accuracy are what you get from this crossbow.
• Darton Trackless Barrel Design. Taking crossbow accuracy to the next level.
• Receiver designed for a smooth trigger and upmost safety.
• Newly designed Anti Dry Fire Safety.
• Easiest cocking 170 pound crossbow you will ever find. Most hunters won't bother with a cocking aid.
• Positive limb alignment system for greater accuracy.
• Equipped with an integrated riser/string suppressor system and Patented Barrel Dampener to help reduce noise and vibration. A new standard in low noise and shock.
• Bowstring 34 15/16", Power Cables 21 1/4"