Jack's Sport Shop your archery and crossbow headquarters in Northern Michigan. If you are looking for the complete package of quality, reliability, balance and performance, all at a good price, you'll find everything you need right here. We suggest you follow your instincts and give DARTON CROSSBOWS a try! You'll discover what thousands of your fellow sportsmen have in Northern Michigan
Fire
Force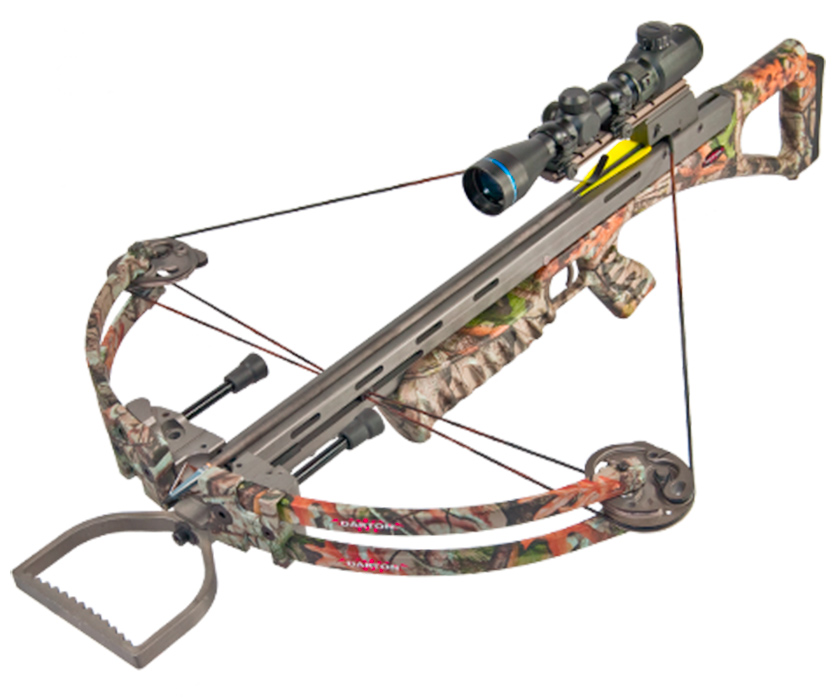 Deadly Fast!
The FireForce drips with testosterone; larger axles, sealed oversized Quad Ball Bearings, wide/stronger laminated Quad limbs, all combined with a compact front riser and re-designed Tactical Darton Stock first introduced in 2011.
• Darton's DualSync cams add performance and accuracy in a crossbow that is flat out fast, durable and accurate.
• DualSync cams guarantee you will nock your arrow at the same point on the bowstring every time for more consistent shooting.
• Darton Trackless Barrel Design. Less friction on arrow = increased speed.
• New design Anti Dry Fire Safety.
• Rifle style safety mounted on the barrel for left- or right-handed shooters. "Helps to hold on the shot without having to move
• Improved Trigger Design, pull set at 3 pounds with less trigger travel
• Positive limb alignment system for greater accuracy
• Patented string catch, designed for better release of the bowstring and a more accurate shot.
• Equipped with an integrated riser/string suppressor system and Patented Barrel Dampener to help reduce noise and vibration. A new standard in low noise and shock.
• Bowstring 42 13/16", Power Cables 29 9/16"