New Darton Crossbow Rebel 135 SS Available at Jack's Sport Shop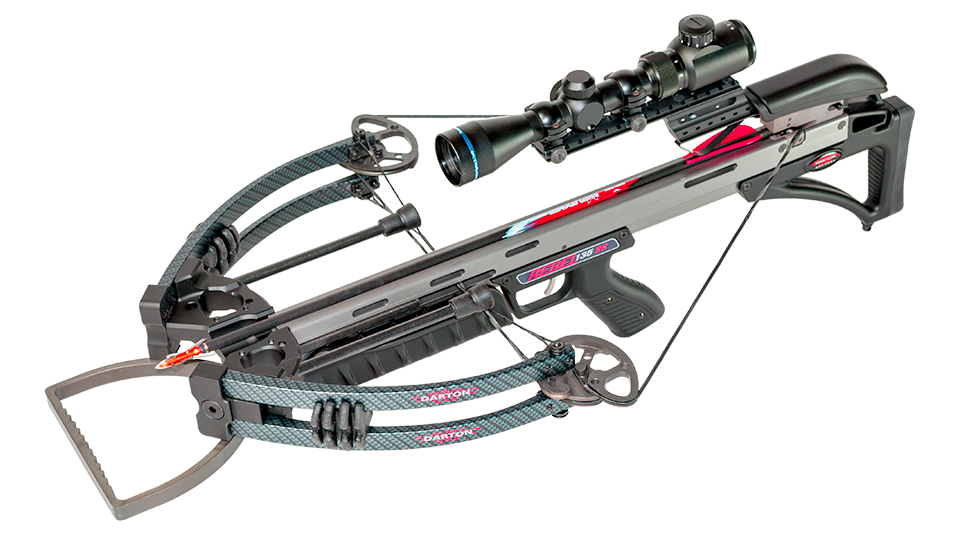 First item of interest is the REBEL's short overall length, a modest 32 inches, including stirrup.  This was made possible through Darton's innovated forward trigger design that resulted in beneficial weight distribution, creating a new level of comfort when shooting.  This re-design has created the lightest crossbow to date for Darton as the REBEL tips the scale at less than 7.5 pounds. Because of its weight distribution it feels even lighter, (not ready for the Biggest Loser show, but close).  The guts of the REBEL are all Darton, being reliable, smooth, quiet and fast at 350 fps.  Most other crossbows cannot claim all of these qualities in one model.  The REBEL is equipped with its proven anti-dry fire system, enhanced thumb & finger guard, ambidextrous safety and integrated string suppressors along with Darton's patented Barrel Dampener.  "User safety is the number one factor Darton considers when engineering any crossbows and the Rebel was no different" stated Ted Harpham sales manager for Darton.  Being light weight, short, and featuring a 13 ½" power stroke with a narrow axle to axle of 17", the REBEL can be maneuver anywhere: tree stand, ground blind or at the edge of the field hunting varmints.
• Darton Trackless Barrel Design. Less friction on arrow = increased speed.
• New design Anti Dry Fire Safety.
• Positive limb alignment system for greater accuracy
• Equipped with an integrated riser/string suppressor system and Patented Barrel Dampener to help reduce noise and vibration. A new standard in low noise and shock.
• Sims LimbSaver® Technology
• Bowstring 36 3/4", Power Cables 18 1/2"